Presents The

Mindbombs

Series

Three New Volumes Of Generation 2.0 Shogun Method Knowledge To Up Your Game And Bring You To Relationship Mastery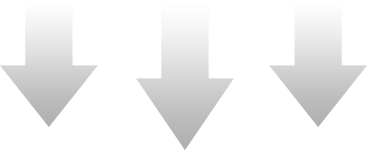 Mental Fortitude is the first Shogun Method program on inner game. Developing mental strength will set an upward trajectory in your life - it's the key to having everything: love, health, career, money, relationships, power and influence.

---
The Twin Components of Mental Fortitude. Discover the formula to developing formidable mental fortitude by building on the twin traits of Mental Strength and Mental Fitness. (Yes, they are different.)
The Mental Strength Gameplan. Like a muscle, you can build Mental Strength in a systematic, step-by-step fashion. Learn how to build your Mental Strength - by discovering your life mission which stirs you into heroic action.
The Mental Fitness Gameplan. Learn to operate in "Beast Mode" in a simple, two-part process that you can use today. Use the four steps "Brute Force" blueprint on knocking down any barrier that stops you from getting what you want.
Learn how to use this knowledge together with Shogun Method for optimum results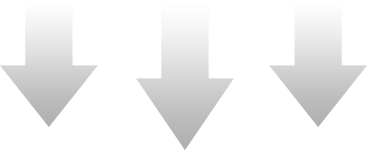 R²: Role Reversal turns the relationship game around and psychologically forces the woman to be the chaser instead. Tired of being the one who tries hard to make things work in your relationship? Then do this.

---
How To Recondition Her Mind - So That She Believes That She Should Be The CHASER. Yes, women can chase men. What stops them is the societal conditioning that women are the prize that should be "won over". Remove this conditioning (we show you how) and she will have no qualms in chasing you.
The Key To Make Her Emotionally Invested In You. Women can be unreasonably irrational when it comes to emotional investment in a man. Get her slowly emotionally invested in you, and you'll push her beyond the tipping point - where she won't be able to fight her own urges to chase you.
Three Levers Of Role Reversal - Share Value, Value Gap and Attainability. This is the heart of the Role Reversal philosophy! Work on these three levers and you'll feel the power in the relationship shifting to you. Then, you can sit back and let her come to you.
Works great for both new and existing relationships.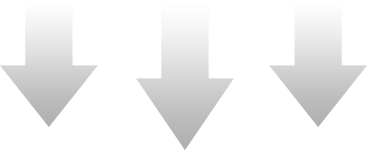 Cult leaders know that people will follow them to the ends of the earth with a strong enough frame. Shogun Method: Frame Control will give you the ability to create the cult of one with your woman - so that you can make her submit to your leadership happily and willingly.

---
IMPORTANT: This material should never be used by non-Shoguns. Kindly avoid sharing information about this program outside the Shogun Method community.
"The Frame Theory". How social framing rules our lives and relationships with others. The perils of the "Unconscious Frame" and how it ruins the lives of men, leading to missed opportunities and failure after failure.
"Five Criteria of the Ideal Frame". Be strategic and design your Frame so that you get results quickly. Learn the five signs that your woman has the stronger frame over you (know these early tell-tale signals so that you can take corrective action immediately.)
"Three Steps To Frame Control". Use three proven psychological hacks to exert Frame Control - affirmations, reinforcement and Deliberate Practice. Follow this roadmap and you'll add Frame Control to your Shogun Method arsenal in no time.
Troubleshooting + Frequently Asked Questions section in the end to overcome all your sticking points, and more.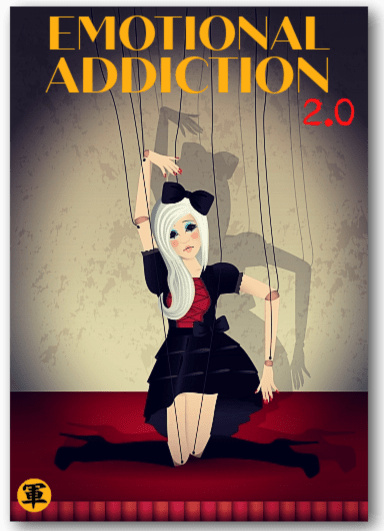 Written by Emmet Attria, this rare manuscript was part of the original MKDELTA set of documents which gave birth to the Enslavement, Not Seduction philosophy. This Shogun Method classic now reissued as part of the MindBombs package.
Here's what's inside the "Emotional Addiction 2.0" program:

EMOTIONAL BLISS SEQUENCE

Learn how to create the ultimate "Happiness Trigger" in four steps – complete with detailed word-for-word scripts and hypnotic phrases for maximum effect. Includes Anchoring steps for you to fire the trigger whenever and wherever you wish (you don't have to be physically with her).

The Emotional Bliss Sequence has a special place in Shogun Method's origin story. It is, after all, the second Shogun Sequence ever after the legendary Black Rose Sequence. This is the only where you can find the Emotional Bliss Sequence: in its true, original form as devised by Emmett Attria.
PLUS...
EIGHT TACTICS TO CREATE EMOTIONAL ADDICTION EN ROUTE TO ENSLAVEMENT

Tactic #1: "Physical Bliss". Discover a surefire way to make any woman emotionally addicted to you - flood her body with physical pleasure she can't get anywhere else. (Hint: Volcanic orgasms.)
Tactic #2: "Emotional Bliss". Program a woman's mind so that she wants to be with you more and more each passing day... by giving her emotional highs and drown her mind with happiness and joy.
Tactic #3: "Jealousy Trigger". A little-known emotional addiction tactic: Make her the envy of her friends and it would be impossible for her to quit you.
Tactic #4: "Spontaneity". Nothing kills attraction more than predictability. Fractionate her by injecting some uncertainty into her life... and keep her on her toes with excitement.
Tactic #5: "Family Ties". Exploit her relationship with her family and get them on your side. "Entrap" her by stacking your team with her loved ones (especially her father).
Tactic #6: "Loyalty Trigger". The cardinal rule of relationships that you must never violate. (Find out what it is, and remember this every day.)
Tactic #7: "The Better Man Frame". A woman will only be emotionally addicted to a man who displays both emotional and physical strength. Develop the "Better Man Frame" and she'll love you more for it.
Tactic #8: "Voice Addiction Trigger". Imagine getting a woman to become addicted to your voice... because every time you talk, it sends waves of pleasure through her body and mind. This may sound crazy the first time you read it, but you'll be surprised how well it works once you have mastered this technique.
100% Risk Free With Our Money Back Guarantee
Your investment is protected by our standard 100% Money Back Guarantee, valid for 60 days from the day of purchase.
SOLD FOR $69. PAYMENT IS ONE-TIME.
Standard 100% money back guarantee valid for 60 days upon purchase. Access is instant upon successful checkout. Includes the Emotional Addiction 2.0 premium program.


---
ClickBank is the retailer of products on this site. CLICKBANK® is a registered trademark of Click Sales, Inc., a Delaware corporation located at 917 S. Lusk Street, Suite 200, Boise Idaho, 83706, USA and used by permission. ClickBank's role as retailer does not constitute an endorsement, approval or review of these products or any claim, statement or opinion used in promotion of these products.