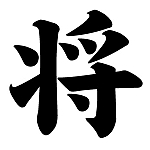 Welcome To Derek Rake HQ!
Congratulations, and welcome! You now have lifetime access to the products you just purchased – as well as all future additions and enhancements at no additional charge. We now refresh the site with new updates and additional resources on a weekly basis – details are automatically emailed to you so you'll get notified regularly so make sure that you white list our email (derek@derekrake.com).
To get started, scroll down to the Your Paid Products section below for the download links of the products that you have purchased.
Just for fun, I've also upgraded your account for free with the addition of the Derek Rake Insider Labs access. This is where we will release new techniques fresh from our R&D labs to our clients in behind closed doors because these are "too-hot-to-handle" by the mainstream. The access links are also in the Paid Products section below. I hope you like it!
Lastly, if you want to get in touch with me, or if you have any questions about your products, refer to the Support Information section to get introduced to your personal Client Happiness Manager.
To your success,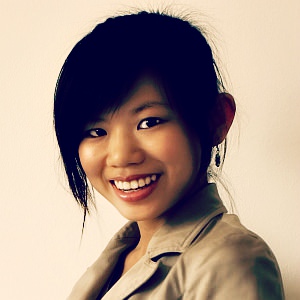 Support Information
Hello! My name is Kathy Yin, and I am the Customer Happiness Manager assigned to take care of you as Derek's client.
My job is to ensure that  you are completely happy with our products! If you need my help, or if you have any questions at all, create a support ticket here and I'll get in touch with you as soon as I can.
Also, remember that you're entitled to Derek's coaching for life at no additional charge – just leave a message at the respective product or module pages and Derek will post a personalized response to your question.
Drop me a message sometime, ok? 🙂
Yours truly,

PS: Below is Derek Rake's entire course catalog. If you are interested to enroll in any of those, let me know beforehand as I might have some discount coupon codes available from time to time.
SonicSeduction™ is Derek Rake's flagship dating course, covering the complete attraction process from start till finish. For all skill levels: from the absolute beginner to the seasoned Casanova.
The most complete attraction blueprint available anywhere, from A to Z
Covers everything from the approach to rapport building and "closing the deal"
Includes the famous Problem Solver Toolbox to help you overcome all your sticking points
WARNING: This is the only place where you can obtain a copy of the Dark Rake Method. Forget the stuff getting sold elsewhere or auctioned for $1,000 on eBay - they are all fake.
Developed with concepts of persuasion and influence and its application in the field of dating and seduction, the Dark Rake Method is designed to be the fastest way to success with women.
This is absolutely NOT for beginners.
To buy this, you must have NO moral objection to using covert, "slightly shady" tactics to attract women, and you promise NOT to use these techniques to harm women.
Alpha Male Activator is a brainwave entrainment program built by the Silicon Valley based ActivatorTech, Inc especially for Derek Rake's clients. Engineered by Aaron Allman, these high definition audio tracks boost confidence and charisma levels through brainwave synchronization and subliminal messaging.
Eliminates approach anxiety, negative thinking, stress and depressive moods
Programs your mind to radiate natural confidence in all social situations
Boosts alpha levels in the brain through auto-suggestion and visualization
Developed with famed marriage and relationship counselor Ron Steven, ReSeduction is a step-by-step method on rekindling lost love through a potent mix of psychological and deep persuasion tactics. Fused with SonicSeduction™ techniques and delivered in a simple roadmap covering the stages from post-breakup to eventual reconciliation.
The Full Arsenal of ReSeduction Strategies: Zero Contact Trick, Push/Pull, "Covert Awareness", 3Cs, Platonic Vibes, Step Seduction and more.
Breakup Prevention Strategies: use these tactics to STOP a pending breakup to happen.
Real Case Studies: Real life, full-blown case studies on using the ReSeduction model on getting an ex-girlfriend back in the quickest time possible.
Our most controversial program ever, the Boyfriend Destroyer System is developed specifically for one purpose only: the seduction of attached women. WARNING: DO NOT USE THIS ON MARRIED WOMEN.
The "Core" Boyfriend Destroyer program contains the blueprint on identifying and exploiting her boyfriend's weak points
The Patterns module contains specific sequences and patterns that will hack into her mind and sow seeds of doubts about her boyfriend
The Advanced Boyfriend Annihilator module contains advanced patterns to be used to associate bad feelings with her boyfriend
Conversational Seduction is an intermediate course on building quick rapport and generating deep attraction through casual conversation in common social situations and locations.
The only comprehensive course focused on deep rapport building available anywhere
Goes beyond cheesy pickup lines and other PUA trickery like "negging"
Builds on Sonic Seduction's rapport tactics - DON'T buy if you don't have Sonic Seduction
Derek Rake's Online Dating Playbook is the definitive guide to online dating: covering Facebook, chat and sites like Match.com and PlentyOfFish. It's a collection of the best of SonicSeduction™ techniques adapted for the Internet.
The ODP™ 7-Step Blueprint - follow this field-tested blueprint and you'll be able to get dates off any woman that you meet online - irrespective of how hot she looks or how popular she is
How to use "Sensory Language" to appeal to a woman emotionally and build rapport instantly and easily - with specific examples of phrases and storylines to use
How to hold a huge advantage over male competition at online dating sites - and how you can exploit their WEAKNESSES to come out tops
Older women are more experienced in the game of love and life, and therefore can be trickier to attract. The Cougar Seduction system is designed for the younger man to master the game of seducing women in their 30's and 40's.
How to overcome the common "You're Too Young For Me" objection
Learn "Experience Stacking" techniques that will increase her desire for younger men like you
Sample scripts, lines and date ideas that appeal to the cougar demographic, and more
TextingOnSteroids turns your mobile phone into a lethal seduction machine. Great for both beginners (who experience face-to-face approach anxiety) and seasoned player, this program contains proven text templates that will interest and intrigue her.
How to put your seduction on autopilot with a sequence of battle-tested text messages delivered over seven days
A detailed case study containing blow-by-blow analysis on how to seduce via texting from start till end
A perfect compliment to SonicSeduction™'s Rapport Arsenal modules
SeductionOnSteroids is the world's first Attraction Roadmap, outlining the 10 steps that a typical male takes to attract a woman from start till finish. It gives you a logical, step-by-step method to get you to the woman of your dreams using a potent combination of Derek Rake's tactics.
The world's first, most complete Attraction Roadmap charting the seduction process from step 1 to 10
Combination of Derek Rake's best tactics uniquely developed for each of the different 10 steps
Access only to DerekRakeHQ members which means that these techniques are not overexposed