Arm Yourself With

25

New Shogun Sequences And Shortcut Your Way To Success With Women
With these Shogun Sequences you'll put even the most difficult woman under your control. Master your relationship and exert your dominance and authority immediately

Inside The Shogun Sequences Handbook
Here's The Entire Arsenal Of
Shogun Sequences

That Will Annihilate Every Sticking Point You'll Ever Face With A Woman
Controlling and dominating your relationship is like shooting fishes in a barrel with this pack of industrial strength Shogun Sequences - no prior experience of hypnosis is necessary
The Dark Shadow
Use this Shogun Sequence to compel a woman to access her hidden desires and "forces" her psychologically to do something she has never tried before. The possibilities are only limited by your imagination (and conscience!).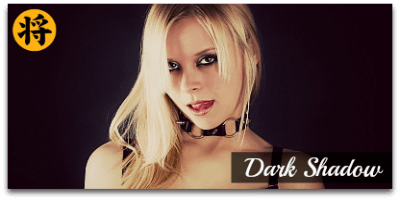 Resistance Remover Sequence
As a woman falls in love with you, expect her to resist your advances from time to time - this is part and parcel of the game! The Resistance Remover Sequence will help you overcome her inhibitions in ten minutes or less.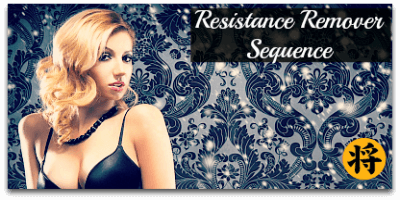 Butterflies In Your Stomach
Get her to feel immense attraction to you by making her imagine that she's falling in love, forcing her mind to move into that state. Use this Shogun Sequence to feed her with powerful sensations... and link those sensations to you!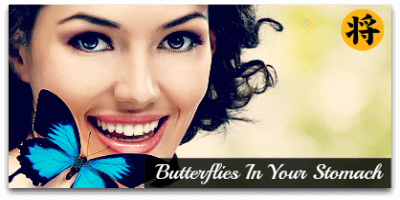 Sock Puppet
By popular demand: a Shogun Sequence which is crafted especially for online messaging! Adapted from the classic "Sock Puppet" mind control technique, you'll build powerful intrigue and social proof that will compel a woman to eagerly reply to your emails and online messages.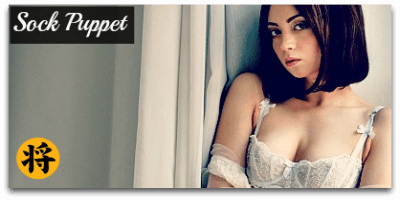 Reality Shifting
An enhancement to the "Us Against The World" routine inside Shogun Method, the Reality Shifting sequence will make a woman question her own assumptions and boundaries, thus removing the barrier between you and her. Pretty powerful!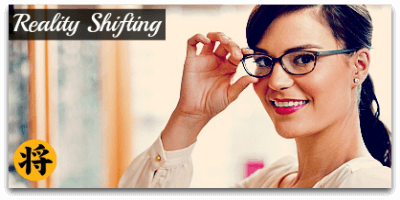 Boyfriend Smasher
Using the Boyfriend Smasher sequence, you'll create an idealized image of the "perfect partner" in her mind that her boyfriend will never live up to. Blatantly in-your-face and devastatingly effective, this could well be the most powerful Boyfriend Destroyer sequence we've ever created.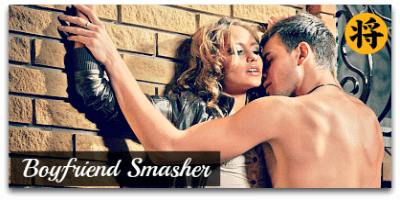 White Horse
Based on the classic Rollercoastering strategy inside Shogun Method, the White Horse Sequence™ uses storytelling to incite a woman's sense of passion and eroticism, giving you the opportunity to anchor those sensations to you.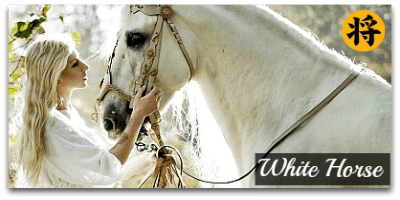 Kinesthetic Sequence
With this Shogun Sequence, you'll never have problems escalating physically with a woman again! Combined with the anchoring technique, you'll be able to trigger off her physical desires for you anywhere and anytime you wish.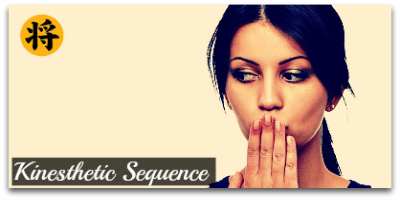 Illness Pattern (Variation)
The Illness pattern is one of the few "negative" routines which could trigger a woman's ill feelings and sickness when used. You can use this Sequence to make a woman miss you (pretty badly), or alternatively, to make her sick of her boyfriend.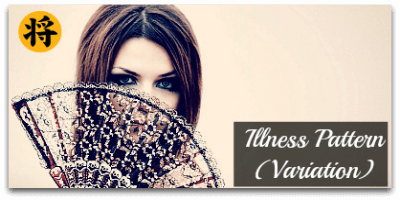 Stuck In Samoa
Incorporating our best Rollercoastering and Storytelling techniques, "Stuck In Samoa" is seemingly an innocent, lighthearted rapport builder, but it has a hidden purpose: to position yourself as her ideal partner who checks all her boxes in her mind. Quite sinister!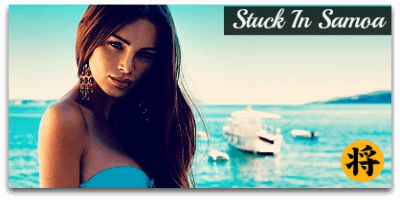 Serendipity
This Shogun Sequence is designed as a quick rapport builder - especially with a woman whom you've just met. When a woman finds herself attracted to you quickly, her natural inhibitions kick in, and this Sequence will disarm her and make her feel comfortable.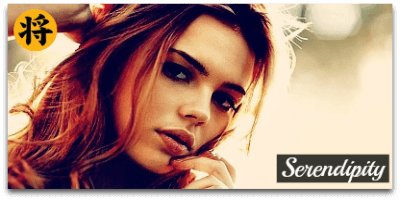 Asshole Theory
Another quick rapport builder, the "Asshole Theory" also gives you lots of opportunities to anchor a woman both positively (naturally, to you) and negatively (to your competitors, or her boyfriend!) Best used during the Intrigue / Rapport stages inside the IRAE Model.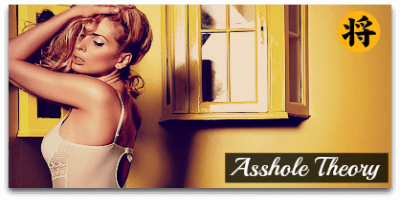 Emotional Bank Account
This Shogun Sequence® incorporates a routine which you can run on a woman to make her "look ahead" and picture a future with you as a couple. It can also be used to recover a failing relationship, or to inoculate a relationship from failing in the future.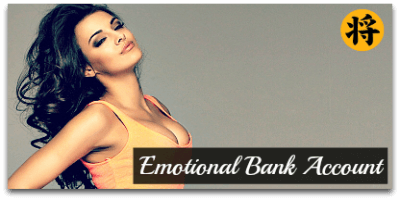 A Flower's Fragrance
This is a quick and dirty way to get a woman into any state you want, rapidly. Highly recommended when you want to create an instantaneous bond with a woman, or to prepare her for a more involved routine such as the Black Rose Sequence.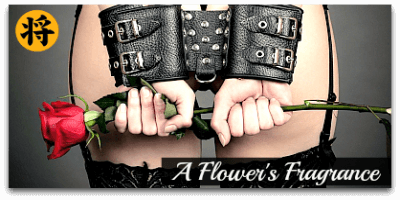 Emptiness Pattern
The Emptiness Pattern makes a woman dig deep into her own psyche and realize what's making her feel "empty" (hint: your absence in her life!). Regularly used together with Fractionation as a "one-two punch" approach for maximum effect.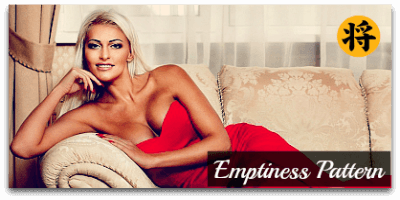 Future Projection
This is a specialized Future Projection routine which you can use to "force" a woman to reply to your call, text or email quickly. It works by triggering her fear of loss and planting multiple "what if" situations inside her mind. It's quite manipulative - which is why it works so well!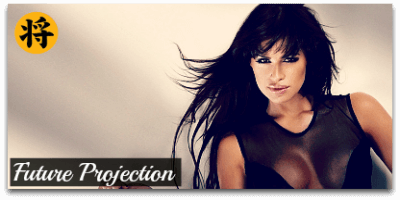 Value Elicitation Sequence
The classic Value Elicitation Sequence gets a Shogun Method treatment: you can use this variation to find out what a woman wants in a man, and alternatively, to make her question her own ideals (if for some reason her standards are impossible to meet).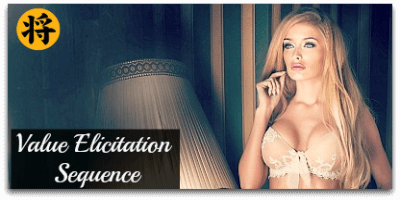 Sensual Vibrations
The Sensual Vibrations Sequence is used primarily to escalate a woman physically (it will be obvious once you see it!). Designed to be as smooth and non-creepy as possible, this is possibly the easiest way to take your relationship with a woman to the next level.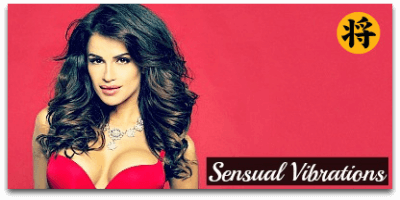 Give, Not Take
Originally developed as a sequence inside the Rapport stage of the IRAE Model, "Give, Not Take" can be used to prepare a woman's psyche to pursue a serious relationship with you. Works well when you want to escalate to the Attract stage.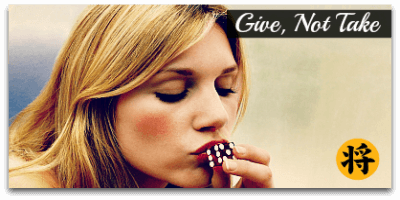 Kiss Escalation Sequence
Here's a Shogun Sequence which is designed to do one thing, and one thing only: to get a kiss from a woman! Can be used both on someone whom you've just met or an existing acquaintance, it's usually deployed together with Fractionation for best results.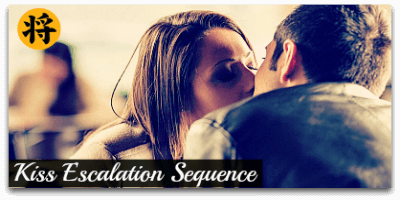 Simplified Future Projection
A simplified version of the Future Projection technique, you can easily use this shortened (but equally potent) routine on a woman and get great results! Deploy it and you'll create a strong imagery in her mind where you're portrayed as her perfect partner and eternal soul mate.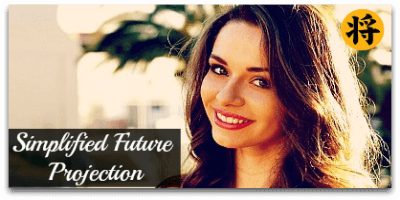 You Remind Me Of...
This Sequence is designed to make her act out the character inside her mind in order to covertly compel her to act out in a certain way that benefits you. Perfect as the "warm up" routine to use before you deploy the Black Rose Sequence on her.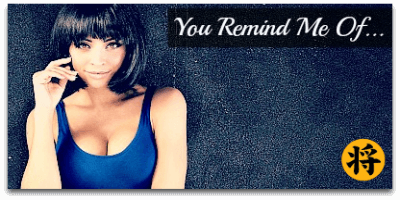 Intriguing Eyes
A variation of this Sequence is regularly used (by Pickup Artists!) as an approach routine, but we know better - it's more powerful when used in the latter stages of the IRAE Model. Our version includes an Implanted Command which makes her feel completely at ease with you (as you run an Emotional Addiction routine on her).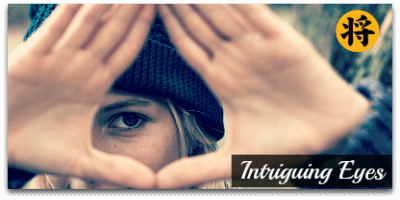 Deep Connection Builder
The biggest mistake that a guy can make is to build the "wrong" kind of rapport (which gets him friend-zoned). Use the Deep Connection Builder and you'll hit the right spot without getting risked being seen as a "friend" or (worse) a "brother".
Hidden Desires
One of the few Enslavement-focused Shogun Sequences, the "Hidden Desires" routine is an advanced variation of the Value Elicitation Sequence. Use it to dig deep into a woman's psyche and make you an object of her hidden desires.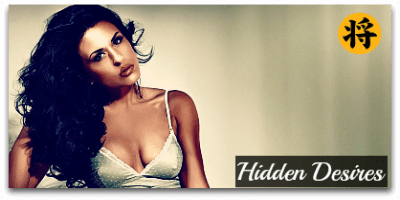 100% RISK FREE WITH OUR MONEY BACK GUARANTEE
Your investment is protected by our standard no-questions-asked 100% Money Back Guarantee, valid for 60 days from the day of purchase.
Free With The Shogun Sequences Handbook:
Learn How To Deploy Your Shogun Sequences Effectively With The

NOTES FROM THE FIELD

 Guidebook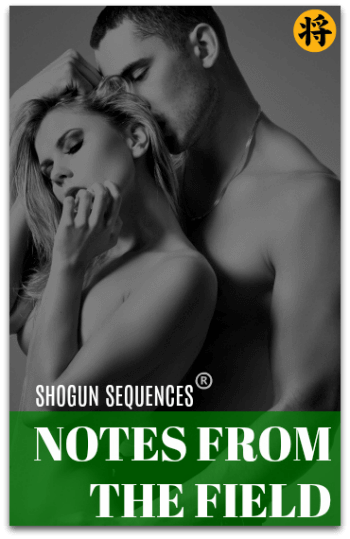 Free With Every Purchase Of The Shogun Sequences Handbook
Notes From The Field contains real world, field-tested knowledge you can use to deploy Shogun Sequences for best results
Developed by our master instructors led by Derek Rake from intensive in-field research and testing
Unique, separate instructions and tips for each of the 25 Shogun Sequences
Discover which Shogun Sequence to deploy inside which IRAE stage
Know exactly which Shogun Sequence to use given your specific situation or sticking point
Understand how to combine the Sequences with broader Shogun Method tactics for optimal results
Specific pitfalls to avoid when delivering each Shogun Sequence
...and more!

---
Supercharge Your Shogun Sequences With The 

HYPNOVOICE

 Masculine Voice Hack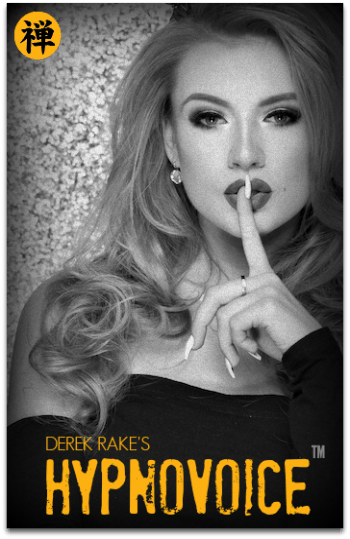 Free With Every Purchase Of The Shogun Sequences Handbook
HypnoVoice is Shogun Method's proprietary technique on using your voice tonality to put a woman under mild hypnosis. It's the advanced version of the standard Shogun Method "Blotching" technique which Shoguns use to deliver Shogun Sequences directly into a woman's subconscious mind
The three Prerequisites of developing your own HypnoVoice (essential!)
How to naturally and seamlessly incorporate Advanced Blotching techniques into your everyday speech (and be more hypnotic automatically)
How to change your voice tonality to deliver your Shogun Sequences effectively without her noticing what you're trying to do
The art of using the "Dramatic Pause" to switch her into Hot Mode instantly
Two easy exercises you can perform to improve your Blotching skills (do these anywhere and see quick results)
...and more!

---
Control A Woman's Thoughts & Emotions With Hypnotic Commands: The 

COMMAND & CONTROL

 Guide Shows You How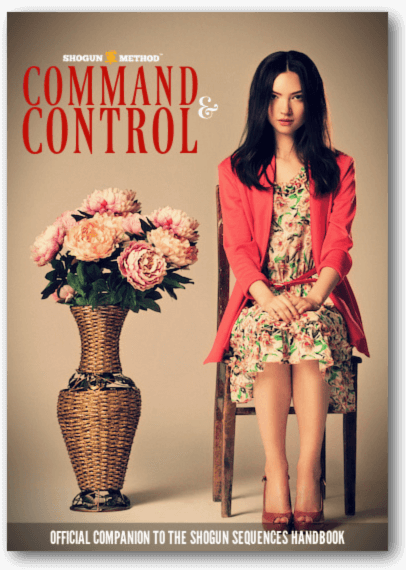 Free With Every Purchase Of The Shogun Sequences Handbook
Shogun Method: Command & Control dives deep into the construct of Hypnotic Commands - subconscious verbal instructions that make a woman feel and think anything you want her to… without her realizing it
Understand what Hypnotic Commands are, and how you can use them to sway a woman into thinking or doing anything you want
Discover the four Hypnotic Commands and how each fits into your Shogun Method arsenal
Know what Extraverbals are, and why they are the most powerful type of Hypnotic Command you can use to put women under your control
Discover the Spacefiller: get her mind to "fill in the blank" and think the thoughts you want her to think… she'll never realize you've been her puppet master all along
Learn the Stereotyper: the simplest shortcut to get a woman to agree with you. Works best with Barnum Statements - we'll show you how
Use the Standardizer to insert an idea into a woman's mind covertly… even though it's something she probably resists under normal situations
What makes an effective Hypnotic Command over a bad one? Discover a simple way to tell the difference
…and more!

---
Boost your Shogun Sequences and Put Them Into Overdrive Mode With These Three PILE DRIVER™ Tactics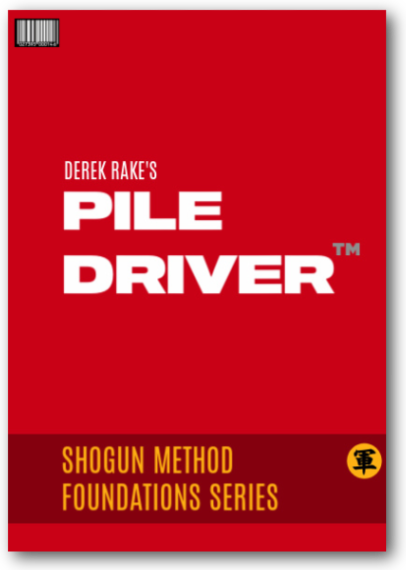 Free With Every Purchase Of The Shogun Sequences Handbook
The Pile Driver program helps you build a rock-solid foundation on which your Shogun Sequence will work its magic inside your woman's mind
Learn why your fundamentals are everything, and could be the only difference between your success and failure as a Shogun
Discover the Pile Driver philosophy and how it's the bedrock of Shogun Method - the starting point of every Shogun who wants to master Shogun Sequences
Know the three windows of opportunity to Pile-Drive and what to do in each of them (with checklists and examples)
Obey the 8 Rules of Engagement with a woman: control your frame with these simple guidelines and see your Shogun Sequences deliver almost effortlessly
Learn how to look at your game for massive improvement opportunities, keep track of your success rates and get even better in your journey to Shogun Method mastery
…and more!

---
Force-multiply your Shogun Sequences with the SHOGUN POSTURE Subliminal Body Language Dominance Tactics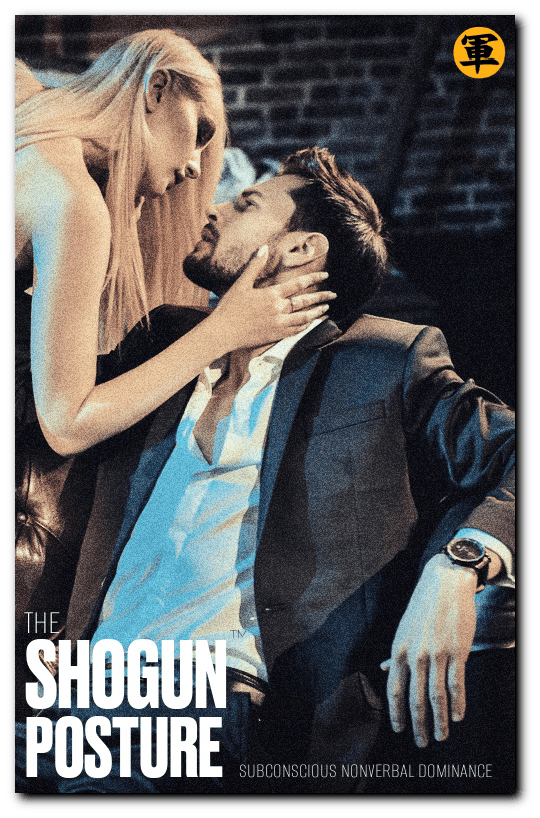 What's the SHOGUN POSTURE: SUBLIMINAL NONVERBAL DOMINANCE?
The Shogun Posture is our unique approach to utilizing body language to convey dominance and sexual allure to a woman's subconscious. The appropriate posture can significantly enhance the potency of your verbal Shogun Method techniques by 10X or more.
The Greatest Lie. Ever heard how 93% of communication is body language? Guess what? It's bunk.
The 3S Framework. Superior posture only depends on three things (yes, only three). Once you learn and master these factors, you'll exude sexy body language effortlessly.
The Size Factor. How to create a perception of size that you're bigger than you are. Discover the five ways to appear taller immediately.
Feet Position Hack. Project an air of unconquerable confidence by positioning your feet in a certain way.
Elbow Points. A simple method to look bigger, and hence, more dominant. Also, how to avoid the Invisible Lats Syndrome mistake that makes you look insecure and needy.
The Stature Factor. How to communicate high value even before uttering a single word.
The Crotch Point. The biggest grand-daddy body language tactic of all time. How to signal to her subliminal to pay (sexual) attention to you. A Shogun Method classic.
The Perfect Handshake. Five steps to a firm, manly handshake. The most crucial first impression strategy you'll ever learn.
Junk Adjustment. Fixing your penis in public is a no-no, right? Well, you should do it–because strangely, you might even impress her! Find out why, and how.
Dominant Eyes. Enslavement begins with a look in the eye. Learn the three killer ways to exude an air of enigma–and lure her into your world.
The Strength Factor. The legendary V-Taper, ripped arms, iron butt, musclebound legs... we'll give you a transformational plan for a complete 180-degree makeover, and more!
Buy The Shogun Sequences Handbook For $99

Purchase the Shogun Sequences Handbook for the special price of only $99. Payment is one-time, and access is instant. You'll also get five bonus premium programs free: Notes From The Field, HypnoVoice, Shogun Method: Command & Control, the Pile Driver and Shogun
Posture: Subliminal Nonverbal Dominance.

Your premium bonuses will be added to your download area upon successful checkout.