Intrigue & Attract Her
With

Emotionally Addictive

Text Conversations
Multiply The Potency Of Shogun Method - Discover How You Can Put A Woman Under Spell With Powerfully Compelling Text Messages

---
This brand new version of the Texting On Steroids program has been built completely from ground-up using core Shogun Method® principles.
Every purchase of Texting On Steroids today includes all future version updates for the next five (5) years. You will receive every major and minor release PLUS an unlimited All Access Pass to the Derek Rake Insider private knowledge repository.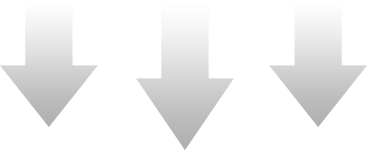 What's Inside

Texting On Steroids 2.0
You'll get

everything

: Shogun Method strategies across all four IRAE Stages optimized to be used in text messages... tactics, samples, routines and case studies.
Module 1: INTRIGUE TEXTING

Intrigue ("I" stage inside the IRAE Model) is most "text-intensive" of all IRAE stages. Discover how to capture and hold her attention with textual Intrigue Pings that will appeal to her subconscious directly.
The trick to keep a woman in "Hot Mode" while engaging her in a text conversation
How to deliver Intrigue Pings over text for maximum impact on her emotions and subconscious
The structure of Intrigue Pings [Statement / Response / Question] adapted and optimized for texting
"Contextualization" - solving the "awkwardness problem" - how to sound natural and comfortable when you text her for the first time
The correct way to follow up with a texted Intrigue Ping - learn what to text, and what NOT to text
"Pull Away" trick - how to hold her attention for as long as you want in a text conversation
How to introduce "Multiple Sub-Plots" in your texts so that you'll never run out of things to text her
Detailed Case Study containing blow-by-blow analysis on what's going on in her mind when you send her textual Intrigue Pings
IMPORTANT! How seemingly "great" Intrigue Pings can lead to the Friend Zone, and how to avoid making that dreadful mistake
...PLUS more
Module 2: RAPPORT TEXTING

Congratulations! You've captured her attention from delivering Intrigue Pings tactically from the previous IRAE stage. In the Rapport stage ("R" in the IRAE Model), you'll build a deep emotional connection with her over text.
How to escalate from Intrigue to Rapport stage quickly and easily using the "I-R Bridge" optimized for text
The biggest DANGER with Rapport Texting: make this ONE MISTAKE and her attraction to you will drop IMMEDIATELY!
The "Paradox" - why you must REDUCE your texting frequency to INCREASE her rapport levels
Three Cardinal Rules of Rapport Texting - violate any of these at your ultimate peril
How to use "Yes Ladders" over text to build rapport and deep empathy with her naturally
Text Conversational Hooks - the correct way to structure and deliver your texts that will make her the one who asks the questions, not you
How to FORCE a response from her - ideal to tackle situations where she is losing interest and becoming non-responsive
Text Mirroring - how to "mirror" a woman over text (yes, it's 100% possible if you know THIS trick)
Text Anchoring - how to place "anchor" a woman over text (works absolutely great together with physical anchoring... you can now trigger an anchor even when not physically with her - using an Anchor Ping)
How to use Boyfriend Destroyers over text (by using negative Anchor Pings)
...PLUS more
Module 3: ATTRACTION TEXTING
In the Attract stage ("A" in the IRAE Model), you'll finally make your move to make her fall in love with you. Learn how you can use texting to complement your face-to-face Attraction tactics - in particular, Fractionation!
NEW! How to Fractionate a woman over text - this is the complete "Fractionation Texting" strategy never been shared anywhere else
Textual Implanted Commands - discover how to use Implanted Commands (a core Shogun Method Attraction stage strategy) over text to great effect
Staggered Delivery Effect - an essential technique that will make sure that your Implanted Commands get delivered directly into her subconscious without getting filtered out by her logical mind
Textual Devalidation - how to portray "Negative Body Language" over text even when you're not with her physically (very effective!)
Text Blotching - how to make certain phrases in your texts stand out while hiding the rest (essential when you want to send Implanted Commands directly into her subconscious)
The "I'll Bring The Wine" routine - a simple, eight-word line of text that will trigger her and make her go completely berserk. Use this to seal the deal and escalate to the final stage in the IRAE Model
...PLUS more
Module 4: ENSLAVEMENT TEXTING
The "E" stage marks the end point of the IRAE Model. This is where you'll turn her into a girlfriend or wife who is 100% devoted to you, emotionally and spiritually. In the fourth and final module, discover how you can deploy killer texting techniques to make it easier for you to reach this end point.
How to text her BEFORE you use the Black Rose Sequence on her - so that when you run the Black Rose on her, it goes smoothly
How to text her AFTER you use the Black Rose Sequence on her - to enhance and intensify the Black Rose effect in her mind
How to use Anchor Pings to remotely fire off a physical anchor that you have placed on her during the Black Rose Sequence initiation
Hearsay Texting - learn how to spread "fake" information that will benefit you (texting is PERFECT for this)
Why sending pictures can be a grave mistake: and here's how to do it the RIGHT way (as part of an Emotional Addiction texting tactic)
Color Associations - how to send her pictures that automatically trigger her emotions and appeal to her subconscious quickly
Sock Puppet Sequence - a powerful Shogun Sequence which is developed with texting in mind. Use it as a POST-Black Rose Sequence initiation to complete the IRAE Stages and seal the deal for good!

---
Shogun Method shows you how to enslave a woman emotionally. Texting On Steroids shows you how to use Shogun Method over text. Tactical Texting is the last piece of the puzzle–the tactical aspect of Shogun-style texting.
Discover...
The Five Meta Rules of Text. These are the sacrosanct rules that govern how the Shogun plays the texting game
The Three Filters. Utilize this Quality Assurance checklist as guardrails against sending bad texts that will hurt you. Use this before you click send!
The Five-Step Texting Roadmap. The proven blueprint for Shogun Method texting from A to Z
The Seven Texting Commandments. The deep-in-the-trenches list of tactics–from what to text, what not to text, when to text, how to end, and more
The ONLY thing that matters - how to know if you're texting the way you should (important!)

---
Never again run out of things to talk about! With Convo Seeds, you'll be seeding conversations with topic triggers–and make them open up to you the way they never do with others.
Discover...
How Convo Seeds work as a force multiplier for your Intrigue Pings–power up your ability to intrigue her by 10X
The one advantage that Convo Seeds have over Intrigue Pings (find out what it is)
How to boost your storytelling abilities with the Convo Seed plateau structure
The five types of Convo Seeds–Places, Wild Stuff, Goals, Unpopular Opinions, Fun–and how to use them
How to go beyond Intrigue and deploy Convo Seeds in the Rapport and Attract stages
How to combine Convo Seeds with the standard Shogun Method arsenal for explosive results–Fractionation, Barnum Statements, Invalidation and more
A simple six-step method to escalate a woman up the IRAE Model using Convo Seeds, Intrigue Pings and Texting On Steroids strategies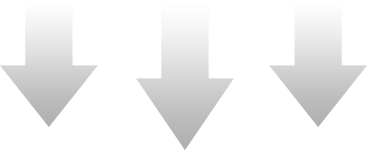 Buy Confidently With Our 60-Day Money Back Guarantee
Your purchase of Texting On Steroids 2.0 today is protected by our 100% Money Back Guarantee, valid for 60 days from now.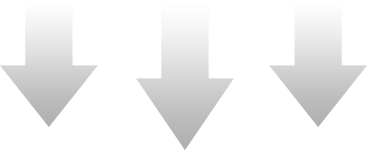 BUY

TEXTING ON STEROIDS 2.0

FOR A ONE-TIME PAYMENT OF ONLY $69
The Texting On Steroids 2.0 package contains all four modules (Intrigue Texting, Rapport Texting, Attraction Texting and Emotional Enslavement Texting) PLUS all future updates for five (5) years from date of purchase. Includes Shogun Method: Tactical Texting and the Convo Seed premium program. Your investment is protected by our standard 60-day 100% money back guarantee.

Copyright Derek Rake. All rights reserved. Do not distribute, in part or whole, without prior permission from Derek Rake. For our Privacy Policy, click here.ClickBank is the retailer of products on this site. CLICKBANK® is a registered trademark of Click Sales, Inc., a Delaware corporation located at 917 S. Lusk Street, Suite 200, Boise Idaho, 83706, USA and used by permission. ClickBank's role as retailer does not constitute an endorsement, approval or review of these products or any claim, statement or opinion used in promotion of these products. For product support, click here.