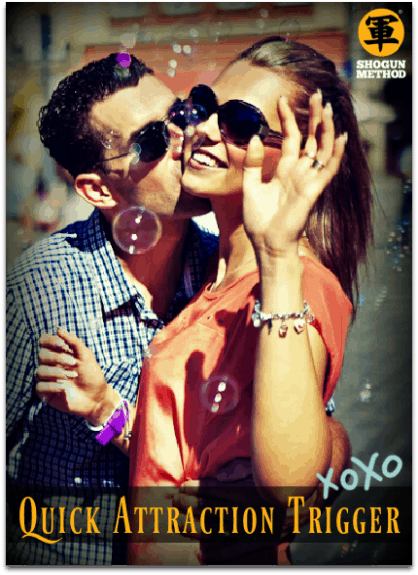 Download the "Quick Attraction Trigger" bonus premium report by clicking here (right click and choose "Save As")
If you like this program, then you'll love the Barnum Manuscript. This prized manuscript will arm you with a technique which you can use to create the "Barnum Effect" inside a woman's mind. A woman experiencing the Barnum Effect will feel deep emotional connection with the man that triggers that effect in her brain. Click here for more details.
Leave your comments below, but NOT questions. If you need Shogun Method coaching, post your comment under the appropriate module in the core program.