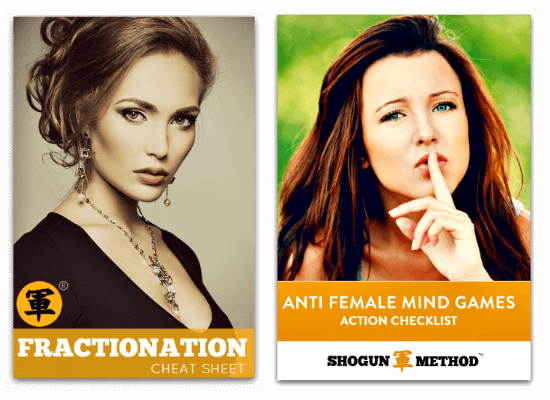 Fresh out of the oven: two brand new Action Checklists for you to download!
Click here for the Fractionation Action Checklist
Click here for the "Anti Female Mind Games" Action Checklist
(Right click and choose Save As…)
The Action Checklists are in PDF format, and so you'll need the Adobe Reader to open it.
By the way…
Have You Seen The New Truth Extractor Program?
The Truth Extractor a new add-on to the core Shogun Method program, and is especially designed to "catch" a woman's lies and extract the truth from her – no matter if she is willing to be honest with you or not. To find out if she's lying to you, take this fun quiz.